THE RUISSODO®: THE SUSTAINABLE CHANNELING OF YOUR DITCHES
Designed on the same principle as the Reverdo®, this metal ditch is just as ecological. It's installed without adding external materials and fits perfectly into its environment.
It has the advantage of being light and very easy to maneuver, while being robust. It does not require special tooling and is assembled by hand.  It adapts to the contours of the terrain.
 Solid, this trench is perfectly adapted to all types of roads or road networks… It is often used to facilitate the recovery of surface water or snowmelt and it holds the land in place, while carrying runoff water.
Thanks to its design, its bed is perfectly smooth and self-cleaning.
 Its shape and installation save artificial snow. It promotes a uniform snow cover of the terrain for optimal sliding comfort. It is important to note that reclaimed water is reintroduced into the manufacture of artificial snow
STEEL S235
The RUISSODO® is a steel chute 2 mm thick, made in one piece.
Size:
base 150 mm
high base 300 mm
height 140 mm
length 2000 mm
weight about 20 kg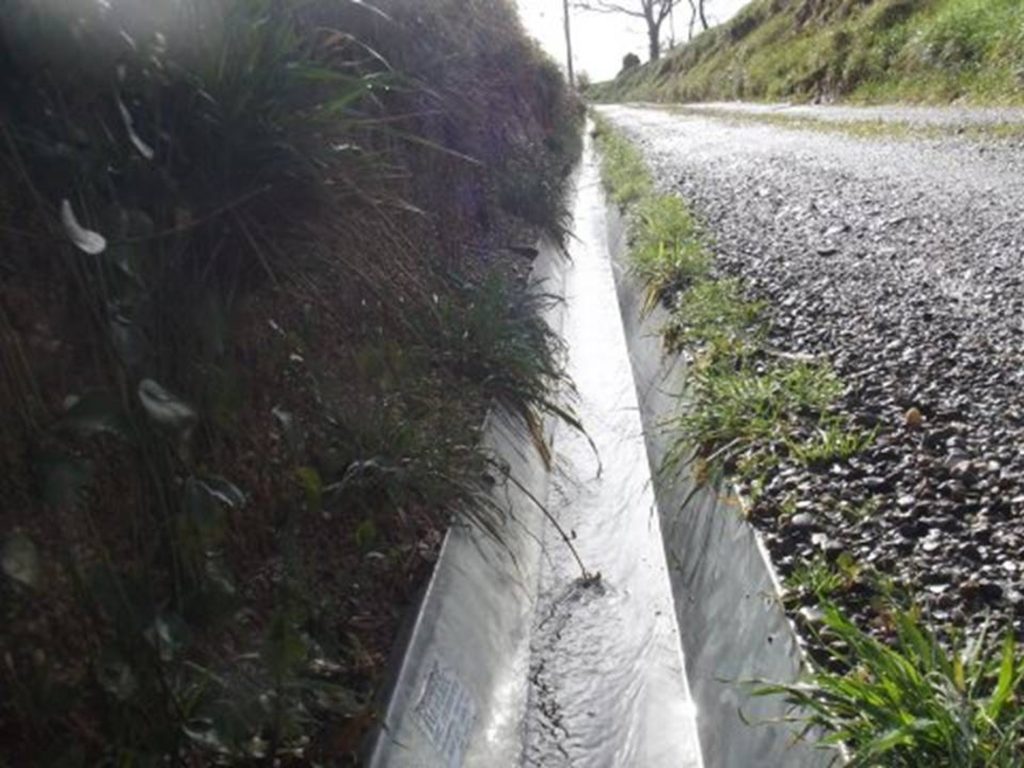 Are you interested in our solutions? Feel free to